Alma Hotels & Apartments, in the beautiful bay of Alghero in Sardinia.
Alma di Alghero Hotel & Apartments offers you four solutions in the heart of the city, for different but equally exclusive stay experiences.
Hotel or apartment? Whatever your choice, it will surely live up to your dreams.
Relax and enjoy our comfortable accommodations and taste our local gastronomy.
Alma Hotel & Apartments offers affordable stays for everyone, including families with children and pets, athletes and corporate clients.
Alma Hotel & Apartments offers hospitality in hotels and apartments in the most attractive locations of the city of Alghero in Sardinia and a gastronomic experience in the historic La Lepanto di Cecchini restaurant located in the heart of the characteristic Catalan-inspired historic center.
Our facilities are ideal for business or leisure stays.
Come and visit us soon, the staff will be happy to welcome you.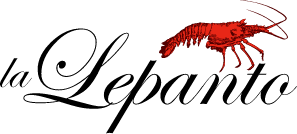 At vero eos et accusamus et iusto
At vero eos et accusamus et iusto odio dignissimos ducimus qui blanditiis praesentium voluptatum deleniti.
Discover La Lepanto

Things to do
Discover Alghero and its surroundings
Beaches & Watersports
The Lido beach, right in front of our Hotel and AlMar Apartments, is known for its crystal clear sand.
Historic Landmarks
Alghero, the "little Barcelona of Italy", among coral workshops and fabulous beaches
Tours and Excursions
Real authentic experiences among nature, history, traditions and food and wine of Sardinia

Alma experience
Enjoy Sardinia, follow our suggestions!